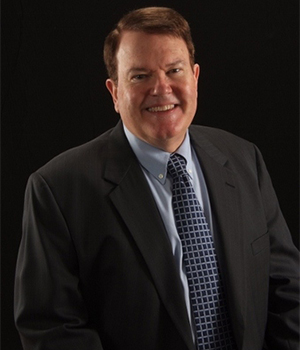 Education
University of South Carolina
J.D., 1975
B.S., 1970
Law Career
Admitted to Practice: November 11, 1975
Licensed in South Carolina
Supreme Court Law Clerk
Justice William Rhodes, 1975-1976
Private Practice
Associate, Quinn and Smith Law Firm, 1976-1977
Staff Counsel
South Carolina Public Service Commission, 1977-1980
Private Practice
Sole Owner, Booth Law Firm, 1980-1981
Staff Counsel
South Carolina Department of Insurance, 1981-1982
Private Practice
Partner, Mays, Foster, Booth and Gunter, 1982-2000
Private Practice
Sole Owner, Booth Law Firm LLC, 2000 to present
Memberships
South Carolina Bar
American Bar Association
Richland County Bar Association
Lexington County Bar Association
Noteworthy
Mr. Booth served as a faculty member for Bridge the Gap, a three-day intensive course sanctioned by the South Carolina Supreme Court and coordinated by the SC Bar-CLE Division. Completion of this course is required before being admitted to practice law. He spoke on the topic of "The Management of a Law Practice".
Mr. Booth published an article in the The Richbar News, Newsletter of the Richland County Bar Association, "The Trial of the Future: What is a Digital Trial & Why Should I Care?"
Mr. Booth served as a Presenter at the NBI seminar entitled Road and Easement Law from A to Z at two sites – Greenville and Columbia – during January 2017.
Mr. Booth served as a co-moderator at the 2015 LPM-TECH Solo and Small Firm Conference. About 200 attorneys attended and there were 20 exhibitors for this event at the Columbia Marriott.
Mr. Booth along with David Stasaitis produced a video for the SC Bar-CLE Division for the DVD series, Going Solo – A Practical Guide to Hanging out Your Shingle. Their topic was "Making Technology Choices: Hardware and Software".
Mr. Booth along with Beth Thompson of the Big Hand Company produced a video for the SC Bar-CLE Division "Beyond Digital Dictation: Practical Ways to Use Voice Productivity Technology for a Better Law Practice." The video is added to the programs as "on-demand" CLE opportunities for attorneys to take to help meet their educational and CLE compliance needs.
Mr. Booth also served as planner and moderator for several seminars presented at the annual South Carolina Bar Convention. He was the planner and a presenter at the SC Bar-CLE Division seminar "Property Tax Reform Act of 2006: Impact on Tax Pro-rations at Closing", and the SC Bar-CLE Division seminar "Boot Camp for Computer-Assisted Visual Trial Presentations".
Mr. Booth produced and filmed an OnDemand CLE for the South Carolina Bar entitled "Overview of Real Estate Taxation Law for South Carolina with Emphasis on the 2006 Real Property Valuation Reform Act".
Mr. Booth has spoken to professional groups on various topics about real estate closing practice and title issues, real estate taxation, and tax-deferred real estate exchanges under Section 1031 of the Internal Revenue Code. He has also spoken about the use of technology in the law office.
Involvement
(past and present)
South Carolina Bar
Assigned Member, Resolution of Fee Disputes Board South Carolina Bar
Chairperson, Solo and Small Firm Section
South Carolina Bar
Chairperson, Law Office Technology Committee
South Carolina Bar
Member, Real Estate Section
Member, Probate, Estate Planning and Trust Section
South Carolina State Government
Member, eGovernment Oversight Committee for SC.gov,
the official government Web portal for the State of South Carolina
Boy Scouts of America
Scoutmaster, Troop 10 at Eastminster Presbyterian Church